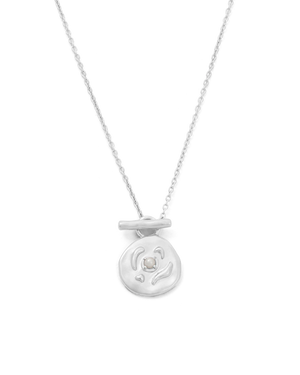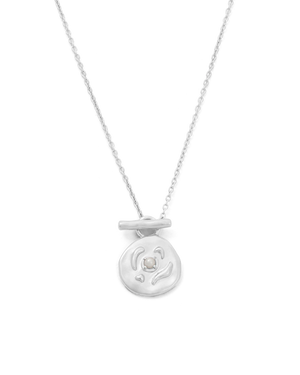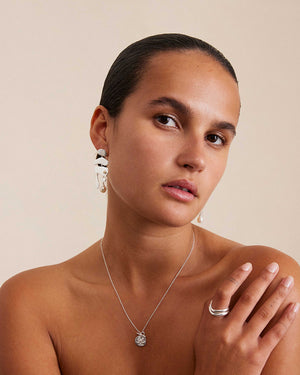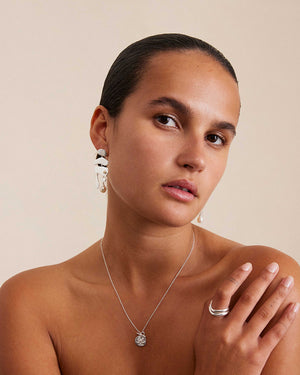 On Sale
Kirstin Ash - Vacanza Coin Necklace in Silver
A nod to holiday nostalgia, mimicking the natural formation of pebbles and coral as they are softened by the sea. This elevated take on a coin necklace, with a bar clasp incorporated into the pendant features a subtle coral-like texture surrounding a small freshwater pearl.
Made with 925 sterling silver
Coin: 13x14mm
Featuring freshwater pearl
Chain Length: 18"