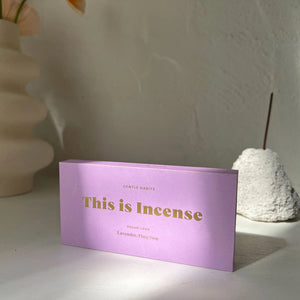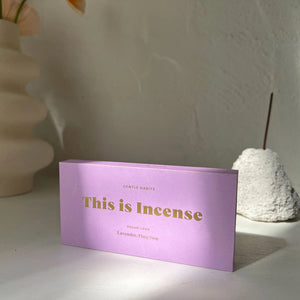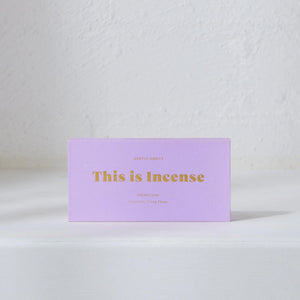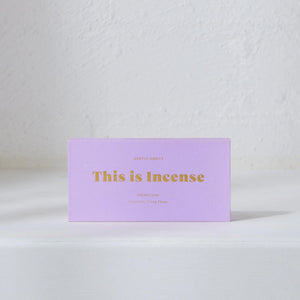 On Sale
Gentle Habits - This Is Incense - Dream Land
If you need calm and relaxation this is the box for you..
Dreamland is the perfect incense to end your day and create a  "wind down mood" . Matched perfectly with with our Gentle Habits sound studio playlist to give you a full sensory experience
Dreamland incense is made with the blend of two essential oils - the calming and soothing scent of lavender (known for its sleep-promoting and calming properties) and Ylang Ylang.
The pop purple box has inspired our playlist featuring chill synth dreamy way to end your day.

Ignite + Burn, drop in while we take you to Dreamland…..