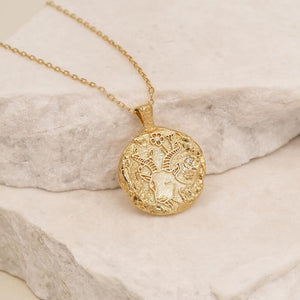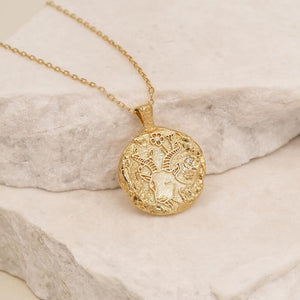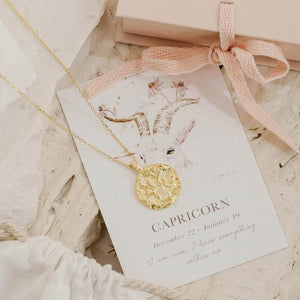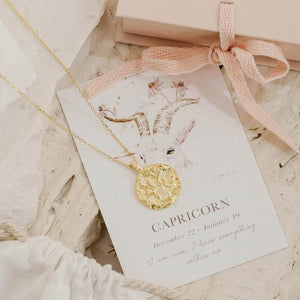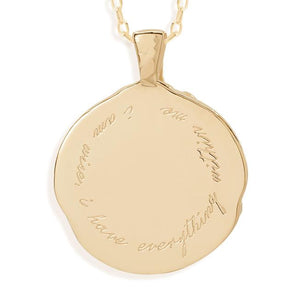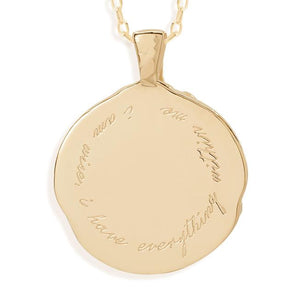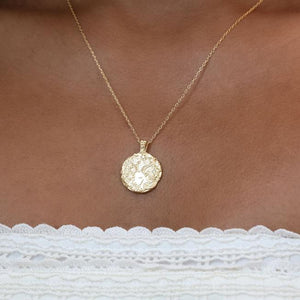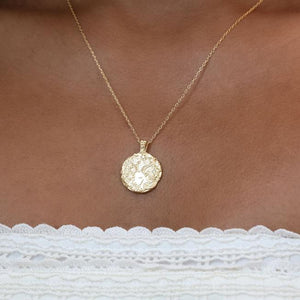 On Sale
By Charlotte - Capricorn Necklace in Gold
Capricorn: December 22 – January 19
Embrace the magic within with our zodiac necklaces, a heavenly collaboration with Spiritual Astrologer and Cosmic Guide, Amy McDermott of Sisters Village. Charged with inspiring and empowering mantras engraved on the back of each pendant, wear as a reminder that you have the power to write your own divine destiny in the stars. 
For our ambitious and determined Capricorn, our zodiac necklace depicts a wise goat growing a beautiful garden out of his horns. The love and wisdom you hold in your soul enriches all those around you. An unwavering support, you shine the brightest when helping others; nurture this pure heart with your empowering mantra: "I am wise, I have everything within me".
Customise with your birthstone as a reminder of the love you are worthy of receiving or wear a loved one's to warm your soul with thoughts of them. 
Available in Sterling Silver or 18k Gold Vermeil.
Pendant features a hand-drawn zodiac design set with white cubic zirconia.
Zodiac and birthstone pendants are removable from chain.
Finish: battered front, polished back.
Length: 21 inches, adjustable to 18 or 19 inches.
Pendant: 18mm diameter (approx.); set with white cubic zirconia.