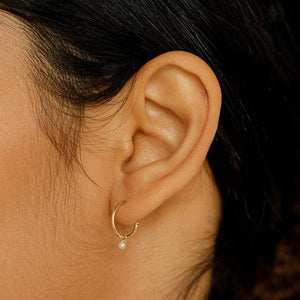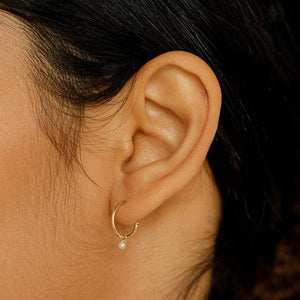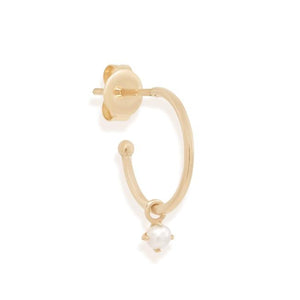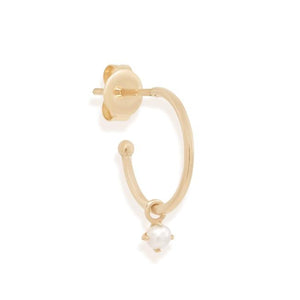 On Sale
By Charlotte - 14K Solid Gold Tranquility Pearl Hoops
Adorn in our 14k Gold Tranquillity Hoops and float on gentle waves of serenity as you are transported to your place of peace. The purity, simplicity and serene elegance of the Freshwater Pearl helps to balance emotions and envelopes the wearer in calming energies. Adorn in this delicate hoop and know that no matter where you are in life, peace is always within reach.
Sold as a pair.

Hoop inner diameter: approx. 10 x 10mm.
0.9mm thick hoop.
Freshwater Pearl: approx. 2.5mm.
14k Solid Gold. Nickel free.